Register For VBS
If you have children entering kindergarten through fifth grade this fall, save the date for our annual Vacation Bible School (VBS) from 9:30-11:30 a.m., Tuesday, June 28 through Thursday, June 30, at Christ Community Church.
Registration is five dollars per child and payable at the time of registration.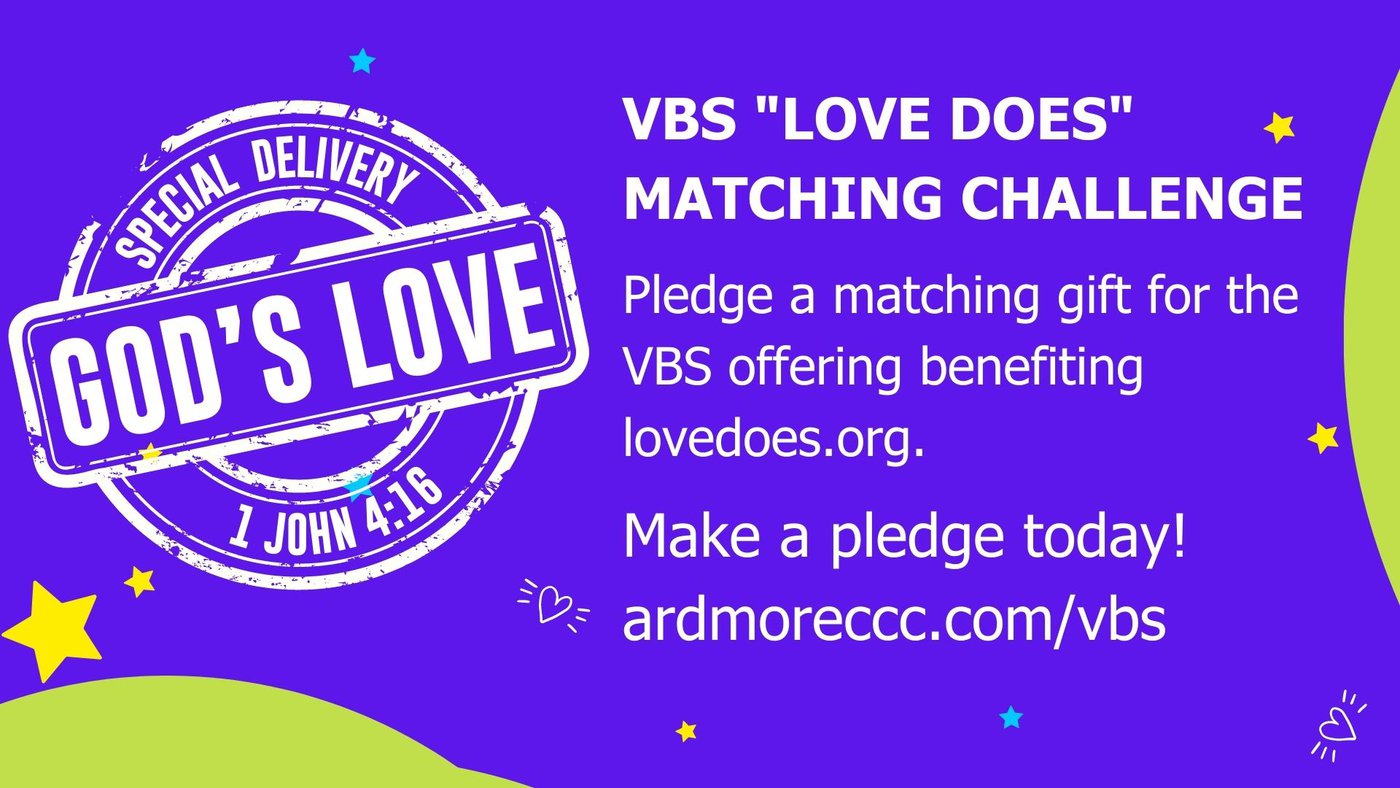 Matching Pledge Drive
As part of our VBS this year, we will be raising money for LoveDoes.org. Their mission involves "...fighting for human rights, caring for the vulnerable and providing education in conflict zones." One of the many ways they do this is by creating and sustaining schools for children in Uganda and other places around the world.
Each day of VBS the children will bring an offering as a way of partnering with this ministry. We would like our whole church community to be involved. Please consider joining us in matching what the kids collect. Whether dollar for dollar or ten cents on the dollar collected, you too can be a part of showing God's love in a tangible way.
Watch a video about "Love Does".
Make A Pledge
Playlists of VBS Songs