Mission
The mission of Christ Community Church is to create communities of people to declare and demonstrate the liberating power of the Gospel.
Values
Compassion
Compassion is our value of justice and mission. In mission, we seek to proclaim the grace of God in Christ, and in justice, we work for the good of all.
Community
Community is our value of kindness and relationship. The primary evidence of our discipleship to Jesus is our love for one another. We are committed to doing life together and discovering the joy of loving those who are different from ourselves.
Communion
Communion is our value of worship and walking humbly with God. We engage in communion through our private life of abiding in Christ and our public life of worship, which culminates in celebrating our union with Jesus in the sacrament of Communion.
Key Scripture
Mankind, he has told each of you what is good
and what it is the Lord requires of you:
to act justly,
to love faithfulness,
and to walk humbly with your God.
Micah 6:8
CSB
The Gospel
We believe that the Gospel is the good news that God's Kingdom is here and He has done everything in the sinless life, atoning death, and resurrection of Jesus to reconcile us to him forever and make all things new.
Meet our leadership
ELDERS
DOUG DEAN
BUD WEBB
BLAKE SUDBERRY
ARTIE FARVE
GLEN BURNS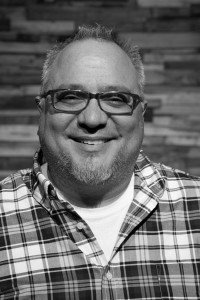 Artie Farve - Senior Pastor
Artie Farve has been our Senior Pastor since August of 2014. Artie has been on staff at Christ Community Church as the Youth pastor and Pastor of Educational Ministries since 1997 after attending Grace Training Center in Kansas City, MO. He and his wife Jennifer are lifelong Ardmoreites and have 3 daughters.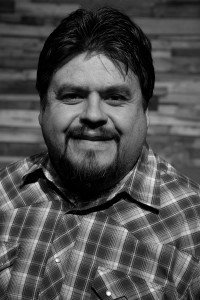 David Delgado - Worship and Media Pastor
David joined the CCC staff in May 2009 and serves as the Pastor of Worship and Media. Before coming to Ardmore in July 2008, he had been on staff at churches in NM and Texas. He has been leading worship for over 20 years. David has a Bachelor of Music Education Degree from New Mexico State University. He has published worship and instrumental music for over 20 years. He and his wife, Tania are from Las Cruces, NM, and have two daughters. They also have a dog named Amigo.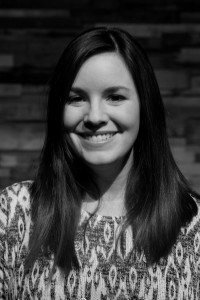 AnDina Wiley - Director of Children's and Family Ministry
AnDina Wiley joined the CCC team as Director of Children's Ministries in January of 2016. She graduated from Oklahoma State University with a degree in Elementary Education in 2006 and from East Central University with a Masters in Human Resource Administration in 2009. AnDina was an educator for Ardmore Public Schools and then moved on to be an educator and grant project coordinator for Chickasaw Nation Nutrition Services for 9 years. She and her husband, Jared, have two sons and two daughters.